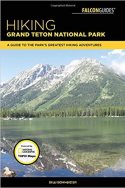 Hiking Grand Teton National Park is the authoritative guide to all hiking trails in Grand Teton National Park - from short, easy day trips to multi-day backcountry adventures.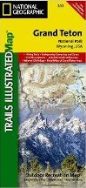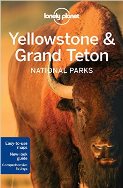 About Grand Teton National Park
Rising more than 7000 feet above Jackson Hole, the high peaks of Grand Teton National Park provide one of the most dramatic landscapes in the world. For aesthetics and photographers alike, Ansel Adams may have stated it more philosophically when he said;

"The grand lift of the Tetons is more than a mechanistic fold and faulting of the earth's crust; it becomes a primal gesture of the earth beneath a greater sky".

Grand Teton National Park in northwestern Wyoming was established in 1929. The original park only included the Teton Range and the six glacial lakes at the base of the mountains. In 1943 Jackson Hole National Monument was created, which offered protection to a 35,000-acre tract donation by John D. Rockefeller, Jr., Jackson Lake, as well as other federal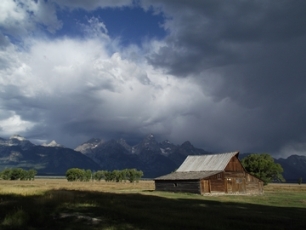 properties in the Teton National Forest. On September 14, 1950, the original park and national monument were combined to create the present-day national park.
Now encompassing roughly 310,000 acres, Grand Teton National Park is home to some of the most spectacular scenery on Earth. From wooded forests, to alpine tundra, these majestic mountains provide habitat to a wide variety of wildlife, including black and grizzly bears, elk, bison, bighorn sheep, moose, pronghorn, wolves, fox, lynx, bobcats and mountain lions. There are also more than 300 species of birds, including trumpeter swans, calliope hummingbirds, Western Tanagers, ospreys and bald eagles.
Grand Teton National Park is also a hiker's paradise for adventurous types seeking wilderness and solitude. The park offers more than 240 miles of trails that provide incredibly beautiful views of mountains, glaciers, streams and lakes. Eight peaks top out above 12,000 feet, including 13,770-foot Grand Teton, the highest mountain in the park. The park is also home to more than 100 alpine and backcountry lakes, as well as six morainal lakes at the base of the Teton Range, which include Jackson, Jenny, Leigh, Bradley, Taggart and Phelps Lakes.
Below are links to several articles that provide additional information to help you plan and enjoy your visit to Grand Teton National Park.
Hiking in Grand Teton National Park
Grand Teton National Park Trails
The Top 10 Hikes in Grand Teton National Park
The Best Easy Hikes in Grand Teton National Park
Wildflowers & Trees in the Grand Tetons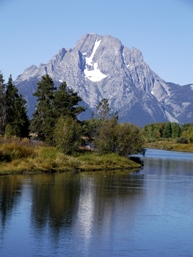 GTNP Ranger Programs
Before setting out on your hike it's always a good idea to stop by a park visitor center to obtain any recommendations or warnings about the trail you plan to hike.
Hikers should also be prepared for a wide range of temperatures and weather conditions while hiking in Grand Teton National Park. Temperatures in the mountains typically fluctuate as weather patterns change, especially at the higher elevations. On average, the area around Moose, Wyoming receives more than 21 inches of moisture per year, with July and August being the driest months of the year. During the summer months daytime temperatures can reach into the 80s; however, overnight lows throughout the park usually drop down into the 30s, and snow is possible at anytime throughout the year. You should automatically expect temperatures to be at least 10 to 15 degrees cooler in the higher elevations at any given time. For current weather conditions and forecasts, please click here.
Grand Teton National Park Travel Information
Grand Teton Weather Forecasts and Climate
Camping in Grand Teton National Park
Wyoming Forest Fire Information
Accommodations near Grand Teton National Park
Grand Teton National Park Hiking and Travel Guide Books
Hiking Checklist
Taking care of your hiking feet
Hiking Foods / Calorie Calculator